design position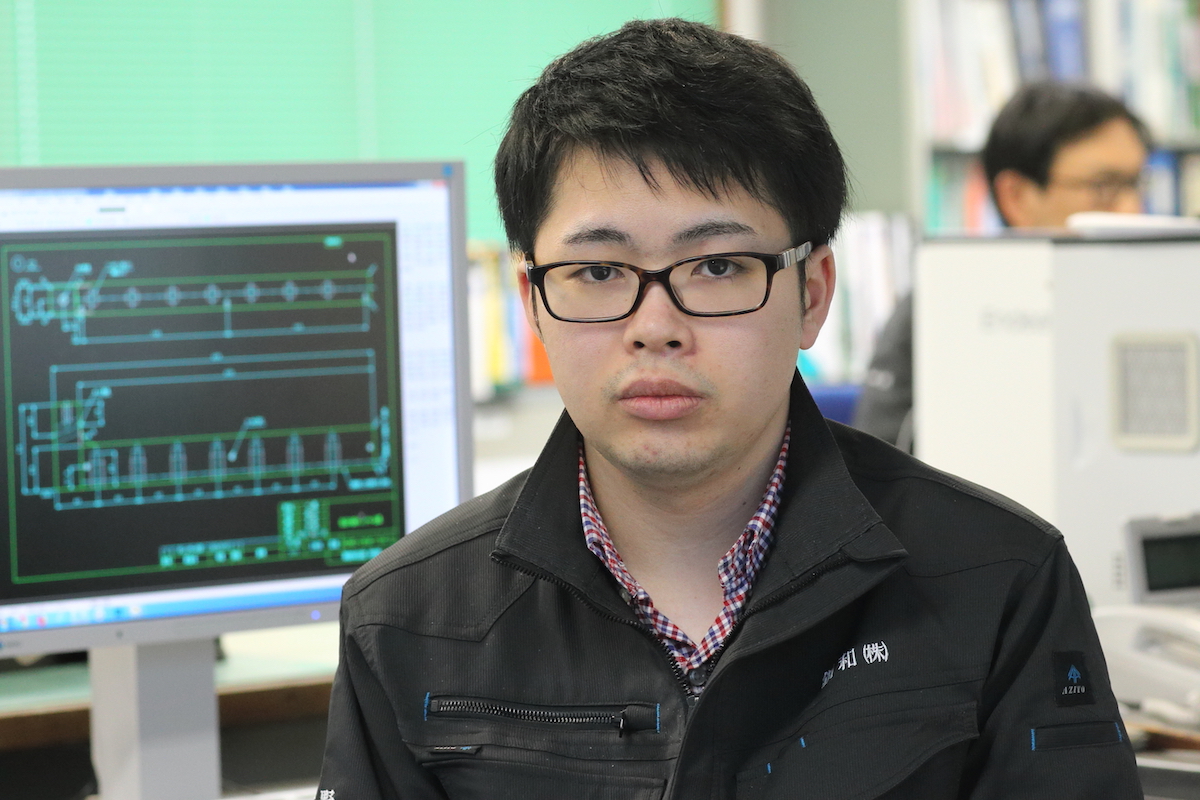 Mr. Ono
(Design, 5 years with Kowa)
I graduated from a high school in my hometown and joined the design division as a recent graduate five years ago. I use CAD daily to design everything from single bolts to special tools. Of course I can use CAD now, but when I joined the company I was taught by my senior coworkers and became determined to commit what I learned to memory. While studying on my own as well I did my best to avoid inconveniencing my coworkers and finally after two years I was able to begin working on my own. As far as design is concerned with repetition I can improve my skills, but meetings with clients are difficult so I'm still in training. Much of my work is designing special machines, how they'll be used, how to design them so that they're easy to use and the difficulty of discerning what a client doesn't understand about the plans, but I think it's a good place to showcase my skills. I still haven't attained full confidence in myself so I continue to learn by observing my senior coworkers. It's not just producing the things we design, I was also taught that it's important to understand what kind of location those products will be used and how much they will be appreciated. Depending on the situation, I make my way to the location to be used and take into account the operational details of the factory and the size of the location to augment my mental image. There are many difficult orders where I wonder how I can make a satisfactory product, but I feel that those kinds of orders are rewarding.
■ To those looking for a company operating in Nagasaki.
The things we create may be small, but to our clients they are very important. Making indispensable things from scratch is very rewarding work. I would like to tell the newcomers of my experiences from when I was a newcomer and hope they can make use of them.